Well, this race starts tomorrow. Tomorrow. Not next month. Not next week. Tomorrow.
I have done everything I could do. Dani has done everything she could do. We are ready.
The crew arrived here in Oceanside, and we have had some intense preparations.
Dani and I participated in a press conference:
Then, Dani and I were forced to stay in our hotel rooms and rest while the crew worked.
Today, we ate some food, and then went through our bike and car inspections. The inspectors were impressed, which meant that it went smoothly!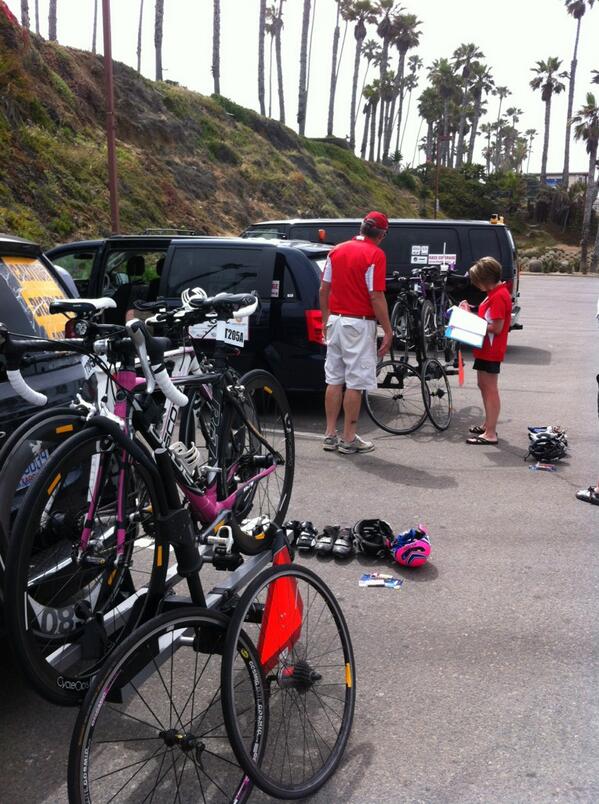 Then, we had our official race pictures. He were are looking all serious and real: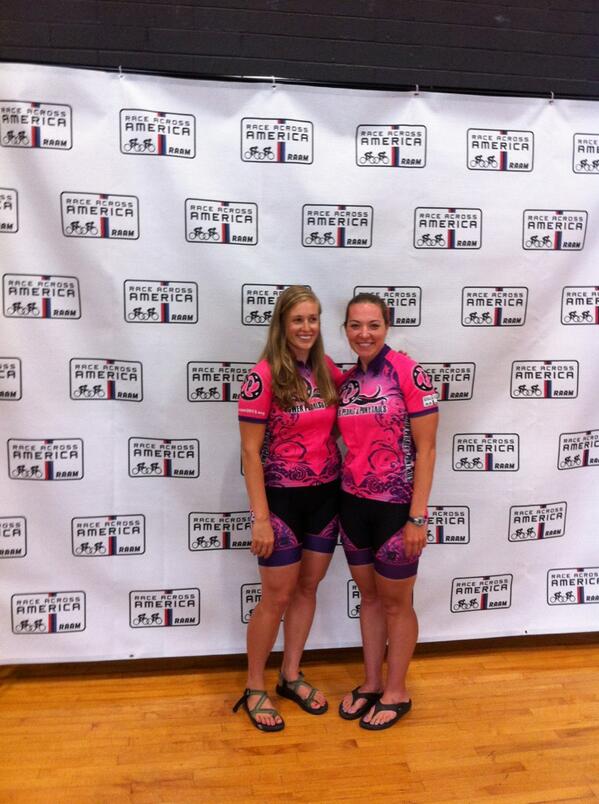 And our whole crew: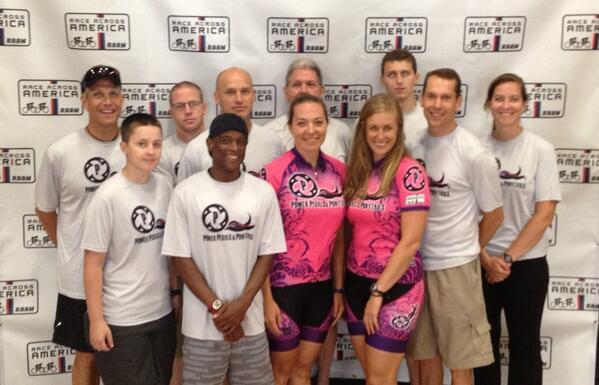 We are thankfrul for this group!
And then it got silly.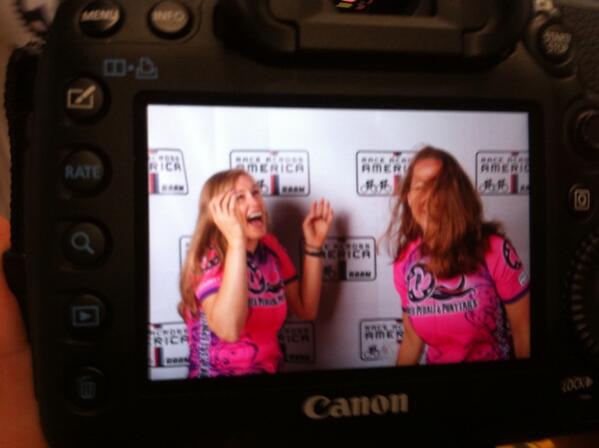 After all this fun, we were relegated to our hotel rooms for the afternoon. Then, we were allowed out to go to the mandatory meeting.
We wrapped up the day with a team dinner, which was a great and comfortable time to spend together.
In the morning, we start this adventure. I love all of the support. Really, when I get in the car after a tough turn on the bike, George hands me my phone. I look at every like, every text, every comment. I appreciate every thought and bit of encouragement.
Man, I am lucky to have Dani as my race partner. She has worked incredibly hard, brought fantastic members to the team. She also keeps it light and fun. I hope that when she is feeling down that I can bring her some joy and fun.
This morning, I woke up nervous. I looked at George, and fully thinking that I am WAY out of my leauge and said, "Who do I think I am?" Well, I have spent time thinking about it.
I am someone that dreams big.
I am someone that works very hard.
I am someone who is willing to put my pride on the line.
I am someone who is surrounded by love and support.
I am someone who doens't take no for an answer.
I am someone who is prepared.